NGS Library Preparation

Dose Response

qPCR/dPCR Plate Preparation

Assay Development

Synthetic Biology
High-quality Libraries Every Time
In the rapidly advancing field of Next-Generation Sequencing (NGS), increasing the reproducibility and efficiency of library construction is crucial for obtaining reliable and accurate results. Researchers are continually seeking novel automated solutions to streamline this process. These innovative technologies and methodologies aim to reduce human error, optimize workflows, and enhance data quality. By automating various steps such as fragmentation, adapter ligation, and amplification, researchers can minimize variability, improve reproducibility, and increase throughput.
Automated solutions not only save time and resources but also enable scientists to generate high-quality libraries with minimal manual intervention, paving the way for more reliable and efficient NGS experiments.
Linear Curves for Efficient Drug Development
Dose-response curves are used in drug discovery to evaluate drug potency. The I.DOT non-contact dispenser's .1 nL resolution enables precise concentration control, facilitating accurate dose-response curve generation in drug discovery. Using the I.DOT, researchers can create comprehensive and reliable curves without compromising accuracy, allowing for more precise evaluation of drug candidates' pharmacological activity.
Dispensing Mastermix into a 384-well Plate has Never Been Easier
Automated systems have revolutionized the field of qPCR plate preparation, elevating reproducibility and efficiency to unprecedented levels. By effortlessly handling sample dispensing and reagent distribution, these cutting-edge technologies eliminate the risk of human error, elevate precision, and elevate the overall quality of data. Seamlessly integrating into existing workflows, they effortlessly save valuable time while guaranteeing reliable and efficient qPCR plate preparation.
Simple Gradient Dispensing for DoE
Dispensing gradients of concentrations and volumes of assay components for experimental design can be made simple and efficient. By utilizing innovative automated systems, researchers can precisely and conveniently dispense varying concentrations and volumes of assay components, enabling them to design experiments with controlled variables and optimize their research outcomes.
Flexible Genetic Analysis, Assembly, and Cloning
Synthetic biology combines biology, engineering, and computer science to design and construct novel biological systems. The I.DOT enables researchers to manipulate genetic materials, construct synthetic gene circuits, engineer proteins, and explore novel biological functions, contributing to advancements in areas such as bioengineering, biotechnology, and pharmaceutical research.
CORE TECHNOLOGY
The I.DOT Series of Liquid Handlers
The I.DOT is a liquid handler that anyone can use regardless of automation experience. The instrument transfers volumes as low as 4 nL with unrivaled precision and speed while dramatically reducing your laboratory's plastics and reagent consumption.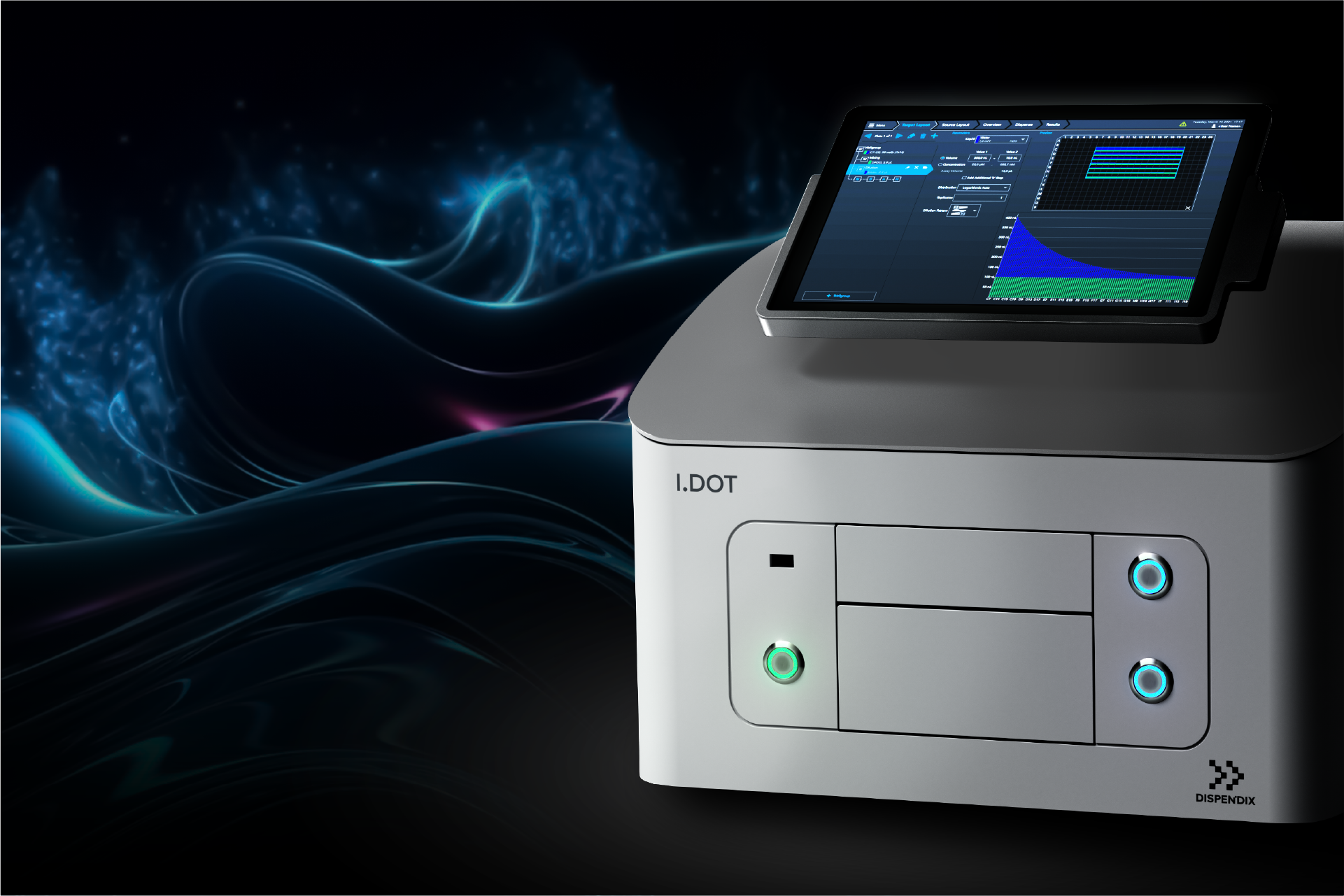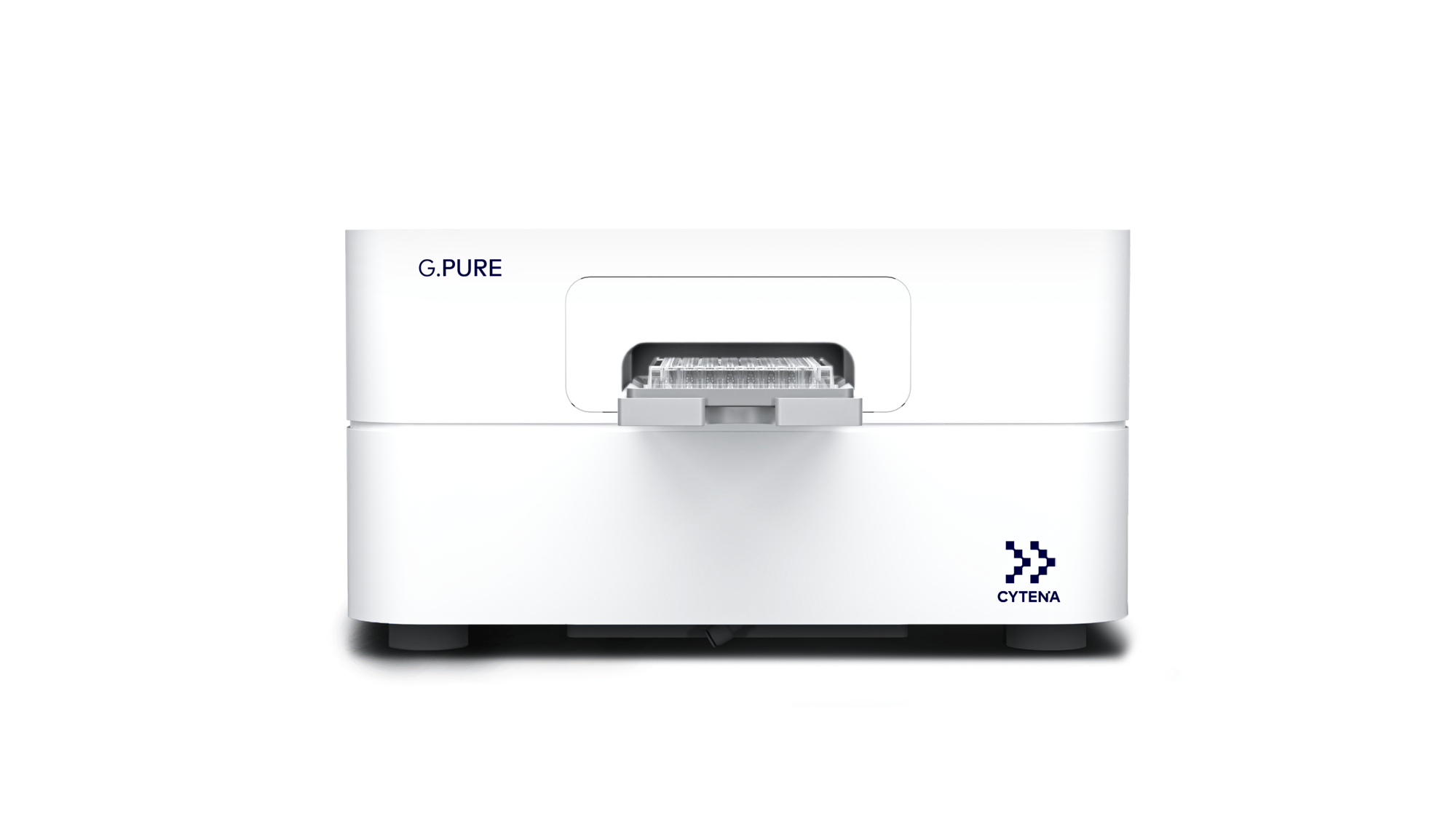 NEW SOLUTION
G.PURE NGS Clean-up Device
The G.PURE provides automation for bead-based clean-ups, automating the steps of the NGS library preparation workflow that are the most critical to the quality and quantity of NGS libraries.
Click below to learn more about how you can automate and miniaturize bead-based clean-ups while eliminating manual pipetting errors and drastically reducing the use of pipette tips.
NEW SOLUTION
G.STATION NGS Automation
The G.STATION provides full workflow automation for DNA-seq, RNA-seq, and targeted sequencing at a fraction of the price of traditional approaches.