Your Partner For Automated Next Generation Sequencing
DISPENDIX excels in a wide range of sequencing approaches, empowering them to facilitate the development of highly robust and cost-efficient automated pipelines for Next-Generation Sequencing (NGS).
DNA-Sequencing
From genome wide association studies in basic research to cfDNA analysis in clinical environments, DNA sequencing allows researchers to understand the genetic make-up of their sample.
RNA-Sequencing
In gene expression studies, RNA sequencing allows researchers to understand which genes are actively expressed in samples, providing deeper insights into disease pathways that can enable the development of novel therapeutics.
Targeted Sequencing
In clinical diagnostics environments, targeted sequencing allows for panels of mutations in genes to be detected at a fraction of the cost of whole genome analysis enabling the next wave of precision medicine.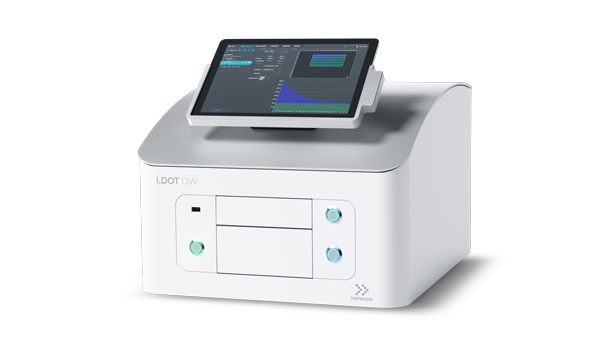 I.DOT Liquid Handler
Every step in the NGS Library Preparation Process involves adding microliter scale volumes of reagents to nucleic acid samples. In fact, up to 80% of the library preparation process can be automated by a reagent dispenser.
At DISPENDIX, we have designed the perfect reagent dispenser for NGS. The I.DOT Liquid Handler allows researchers to dispense microliter scale volumes of enzymes, buffers, and beads to samples throughout the library preparation process with the click of a button.
Fragmentation, Ligation, & Amplification
The core of the NGS workflow requires adding enzymes and buffers to nucleic acid samples. In the simplest case of DNA sequencing experiments, the I.DOT can be used to dispense the following library preparation reagents:
Fragmentation Enzyme/Buffer
Ligation Enzyme/Buffer
Amplification Mastermix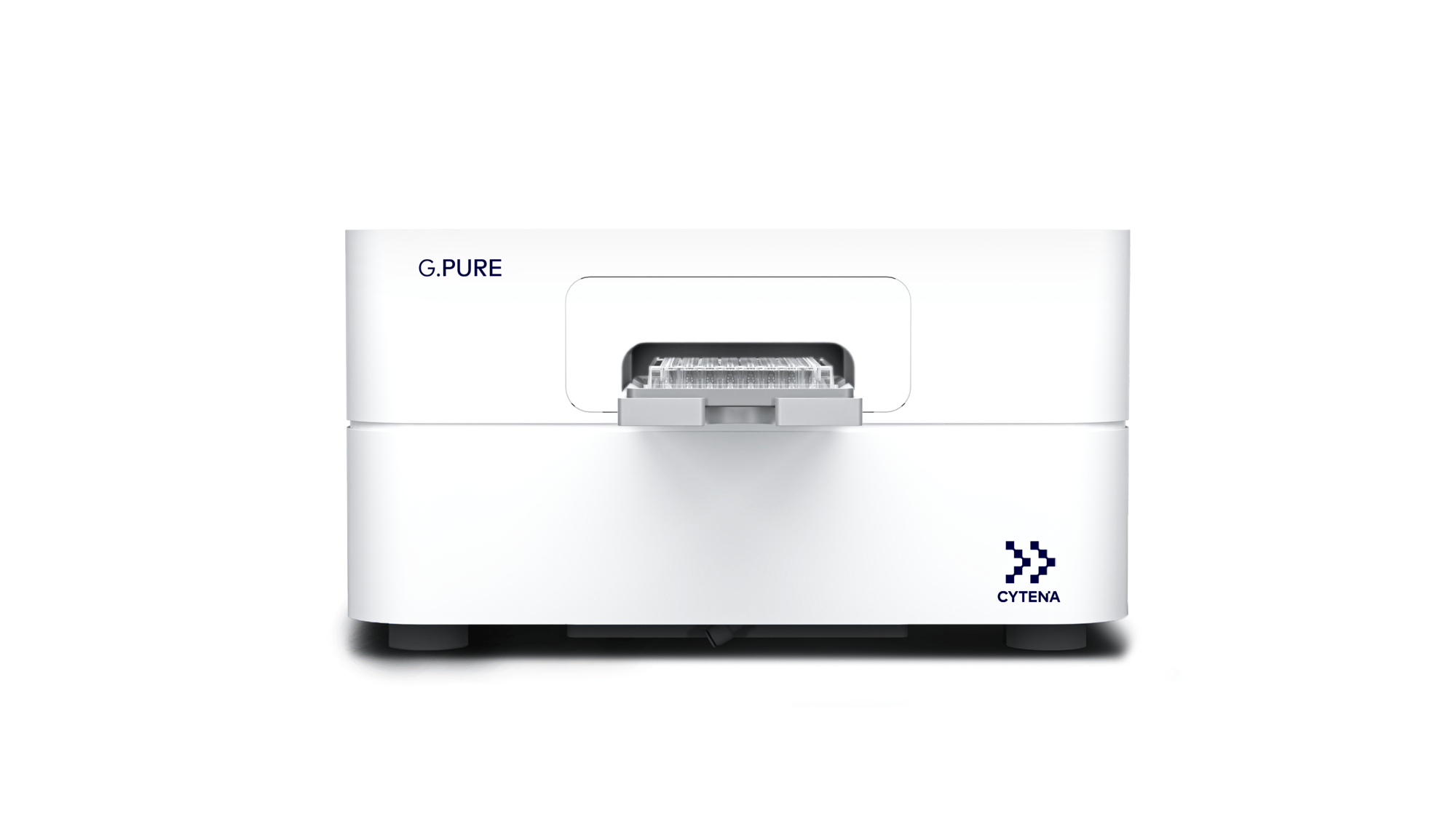 Bead-based Clean-ups
Following steps like adapter ligation and PCR amplification, most SOPs include "DNA Clean-ups" to remove undesirable adapters, primers, and dimers from each sample.
DNA Clean-ups accounts for the most error-prone and challenging steps of the NGS Library Preparation process to perform reliably. Further, NGS Clean-ups have a direct impact on final NGS library quality and yield.
The G.PURE NGS Clean-up device automates the NGS clean-up process leading to increased library yield and quality for every sample.
Unlocking The Most Cost-effective & Reproducible NGS Workflow
Although reaction miniaturization is ubiquitous in large pharmaceutical environments, it can be challenging to understand the risks and considerations associated with generating high-quality data in the context of miniaturizing assays.
The DISPENDIX team has worked through miniaturization of even the most complex NGS workflows, and can help you to scale volumes as low as 1/10th the manufacturers recommended SOP without compromising data quality.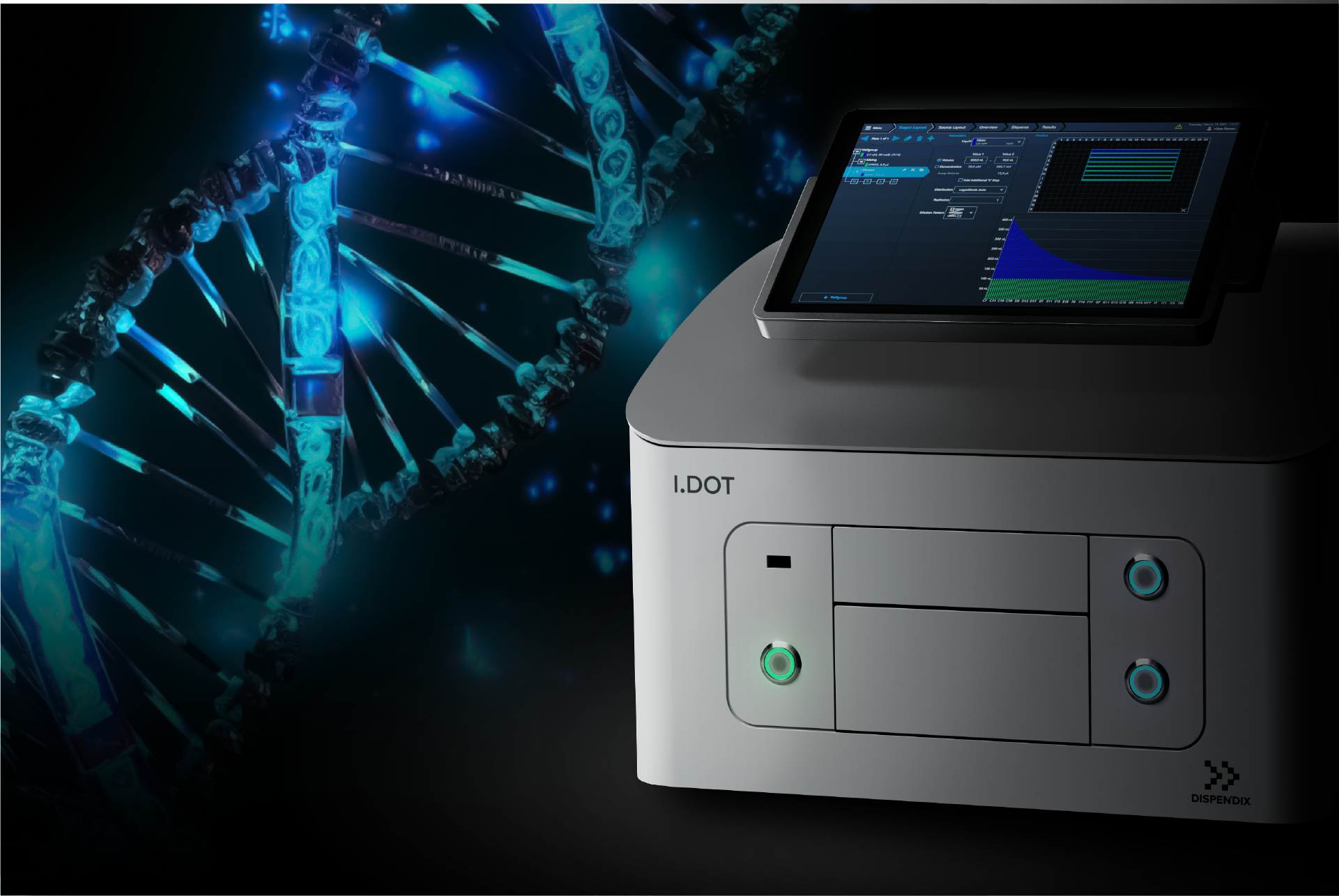 Combinatorial Indexing
When it comes to barcoding your NGS libraries, manual pipetting can be a tedious and error prone approach. Since barcoding directly enables deconvolution of your NGS data, it is critical to get the correct index primer in the intended sample.
The I.DOT will not only dispense barcodes to the proper well. The I.DOT will count the droplets dispensed and provide a log file that provides evidence that the correct barcode was loaded into the correct wells of your microtiter plate.
Normalization & Pooling
Following library preparation, quality control analysis provides the concentration of each library individual NGS library. In the case where samples will be pooled for cost-effective sequencing, they must be normalized to the same concentration to avoid oversampling of one library relative to another.
The I.DOT can perform a normalization of up to 96 NGS libraries in minutes with a 1 uL dead volume per sample, providing a much more efficient solution than manual pipetting and traditional automated liquid handlers.
Further, the I.DOT can pool a variable volume of each sample into a single well allowing for normalization and pooling to occur in a single step - now that is efficiency!
The Newest In Full Workflow Automation for NGS
If your lab is tired of painstakingly preparing samples for sequencing, the G.STATION NGS Workstation enables researchers to run up to 96 samples through a DNA sequencing pipeline free from any manual intervention.